SINCE 1958
---
RONGCHENG METAL FOPMING MACHINE GROUP CO.,LTD.
RONGCHENG METAL FOPMING MACHINE GROUP CO.,LTD. founded in 1958, is a professional factory producing forging equipment. The factory covers an area of 270000 square meters, including 128000 square meters of building area such as factory buildings. Currently, it has more than 400 employees and more than 90 people. For 30 consecutive years, it has successively received honors such as high-tech enterprise, provincial advanced enterprise, Shandong Provincial Certified Enterprise Technology Center, Shandong Plastic Forming and Processing Machinery Engineering Technology Research Center, Shandong Innovative Small and Medium Enterprises, AAA Standardization Good Conduct Enterprise, and Provincial Metrology Assurance Certified Enterprise.
Be honest and trustworthy, and be kind to others
---
The company owns XKA2840 produced by Beijing Yihe Machine Tool Co., Ltd × 150 CNC gantry boring and milling machines, T6926 and T6920 CNC floor boring and milling machines, FBC160r CNC floor boring and milling machines, GMC2580r2 CNC gantry boring and milling machines, CNC horizontal lathes with a processing diameter of 3 meters, vertical lathes with a diameter of 5 meters and 3.5 meters, and CNC cylindrical grinding machines with a diameter of 5 meters; A large number of large, precise, and rare processing equipment, such as CNC shaped gear grinding machines and gear hobbing machines with a diameter of 3 meters and capable of processing 20 modules, as well as gear shapers produced in the UK, Japan, and Russia, and vertical machining centers; As well as a large number of auxiliary and testing equipment such as 250 tons and 300 tons double beam bridge cranes, CNC quenching machines, gear quenching machines, metallographic microscopes, hydraulic universal testing machines, flaw detectors, etc., it can undertake processing projects for all mechanical components in the current industry, and the processing accuracy and quality can meet user requirements.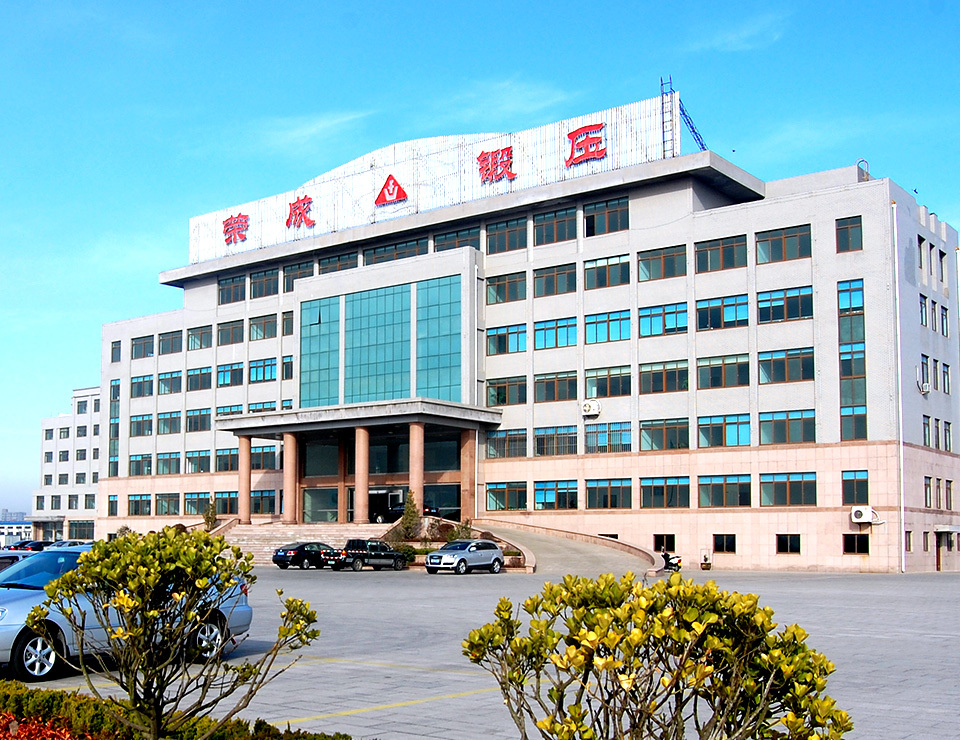 The factory covers an area of 270000 square meters
More than 400 sets of main equipment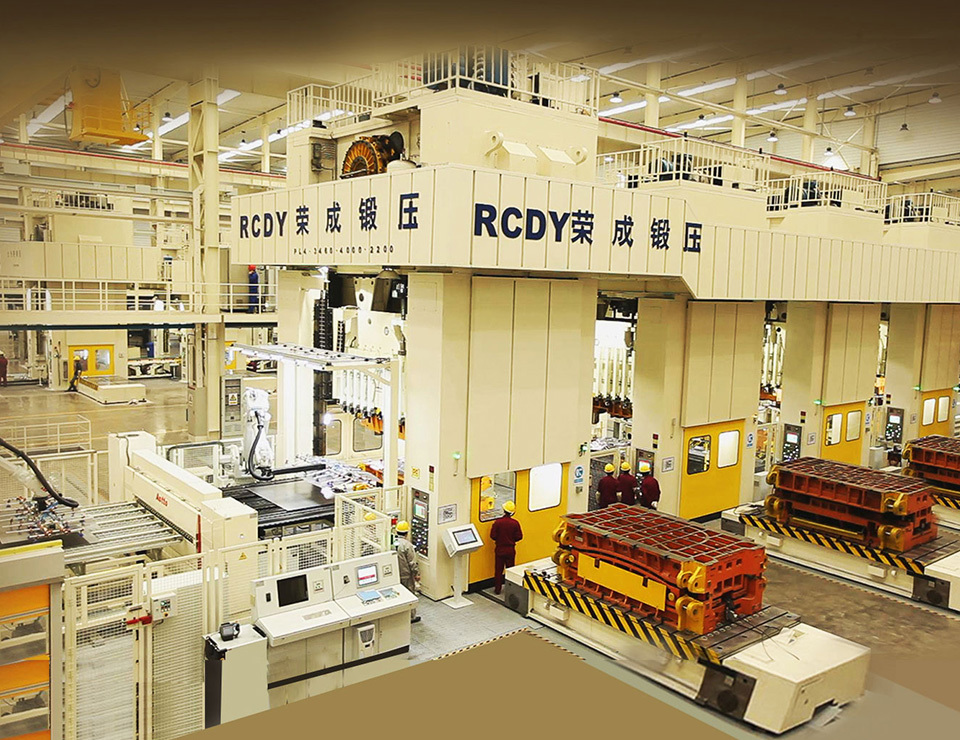 Zhicun Hongyuan Pursues Excellence
---
The company can now produce 9 series of nearly 300 varieties of forging equipment, including open full series, closed single point, double point, four point, CNC multi link mobile workbench presses, progressive die presses, multi station presses, precision presses, and hot die forging presses. The company has successively designed and developed EL4B series multi connecting rods of 25000 KN, 24000 KN, 22500 KN, and 20000 KN; Dozens of large-scale fully automatic stamping lines such as JF39 series, 4 points, 20000 KN, 16000 KN, and many high-tech large-scale products such as D4 series, 25000 KN, 20000 KN, 16000 KN, have greatly improved the quality of the enterprise's products. Dozens of large-scale multi link stamping lines with current domestic advanced level are used in well-known enterprises and their main supporting enterprises such as FAW, SAIC, CNHTC, Haima Automobile, Geely Automobile, SAIC Wuling, Dongfang Electric Machinery, Tianqi Mold, Tianzhuo Mold, Xingda Mold, etc., and their products enjoy a high reputation in the domestic market because the parameters, performance, configuration, and product quality of the machine tool can meet user requirements.
Expand channels and strive for win-win results through innovation
---
In recent years, the research and development activities carried out by the company mainly come from the personalized needs of users. The enterprise's research and development team conducts independent innovation based on the actual work needs of the product, forming a batch of innovative technology products with independent intellectual property rights. A number of research and development projects fill domestic or industrial gaps in terms of efficiency improvement and energy conservation. It has been approved for the first set of technical equipment in Shandong Province, 4 demonstration projects for general integration and general contracting, 9 scientific and technological achievements have been evaluated, and scientific research achievements have been transformed. So far, the company has 46 national authorized patents with independent intellectual property rights, including 10 invention patents and 36 authorized utility model patents.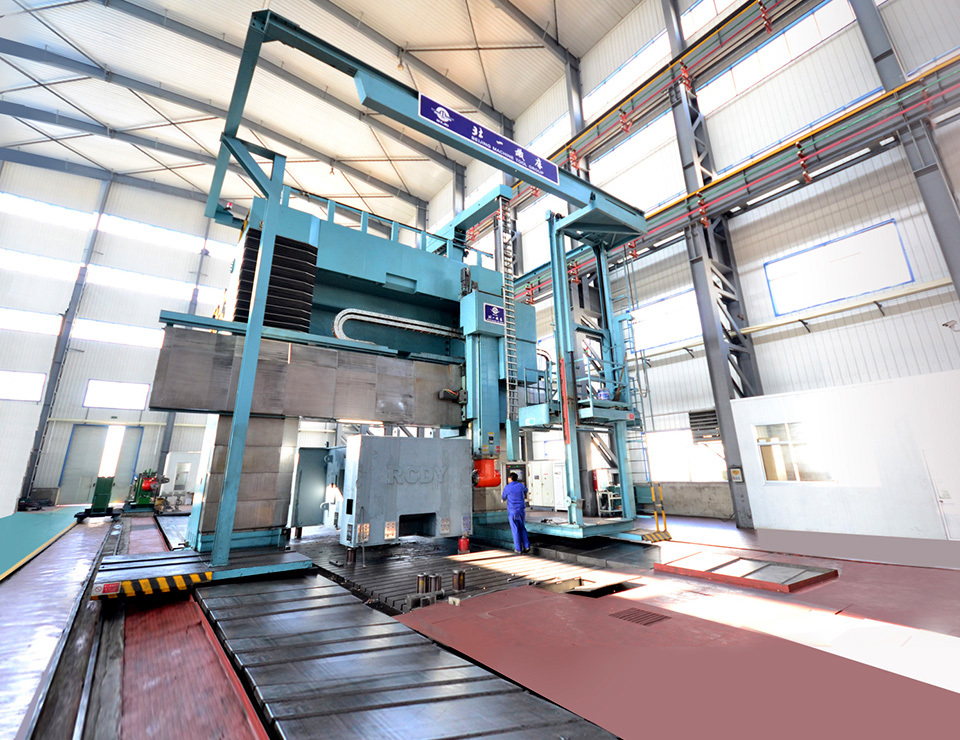 Improve skills and strictly control quality
---
Quality is the life of an enterprise, especially in the high-end equipment manufacturing product market. Therefore, in terms of product quality, the company has always been an iron fist in governance, strictly controlling, starting with optimizing the quality of product design, purchasing advanced drawing software, hiring high-level designers with high salaries, and conducting multiple reviews of drawings to ensure that the design is accurate and correct; Educate management and operating personnel at all levels to comprehensively improve their quality awareness; The purchase of equipment is mainly high-end and CNC, with equipment to ensure processing quality; Purchase relevant high-precision testing equipment, improve the professional skills and sense of responsibility of testing personnel, and strictly control quality. Through layer upon layer defense, the company's product quality has made a qualitative leap, fully ensuring that it meets user requirements.