Tsugami machine tools will be the main beneficiary of the general trend of upgrading equipment in China
---
Backed by parent company Tsinshang Group's 80 years of experience in machine tool technology and strong brand name, and with an established team that understands the local China market, Tsinshang China will be a major beneficiary of China's manufacturing equipment upgrade mega trend, and we forecast 66%/26%/17% core earnings growth for FY18/19/20. Tsinshang China has a current market cap of HK$4 billion and has the potential to join the Shenzhen-Hong Kong Stock Connect. We have a Buy rating with a target price of HK$12.60, based on 16x FY2019 PE, which is the historical average of parent company Tsinshang Group (6010 JP).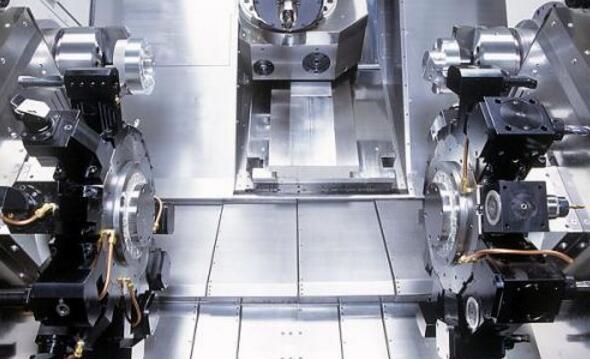 China is a key market for the Tsunami Group. Tsunami China was established in 2003 by the controlling shareholder, Tsunami Group, and listed in Hong Kong in September 2017. Tsunami Group, a Japanese machine tool manufacturer established in 1937 and listed on the Tokyo Stock Exchange for over 50 years, is focused on the China and Taiwan markets and contributed 73% of Tsunami Group's operating profit in the first nine months of FY18.
Strong demand for high-end CNC machine tools provides an opportunity for Tsunami China to increase its market share, with imports of machine tools in China up 23% year-on-year in 2017, while domestic production fell 18% year-on-year, indicating strong demand for high-end machine tools. We believe this divergence will continue, driven by capital expenditure in the automotive and electronics sectors. Tsinshang China is positioned in the mid-to-high end of the market and believes it will be able to gain market share from its Korean and Taiwanese competitors with superior technology and strong brands at competitive prices. However, the company has no plans to adopt a low pricing strategy to compete with its domestic counterparts. Tsugami China plans to drive sales of precision turret lathes, and currently the company has only about 2% of the domestic market share.
Production line upgrades will lay the foundation for growth in the coming years. Tsugami China has four plants in Pinghu, Zhejiang Province, with a current design capacity of 7,500 machines, and an actual capacity of 9,000-10,000 machines with additional shifts. The company is currently upgrading one of the plants, which started in December last year and is expected to be completed by March 2019, with an overall capacity of 12,000-14,000 units by then.