China's machine tool industry enters a new development cycle
---
China Machine Tool & Tool Industry Association recently announced in Shanghai that in 2017, China's metalworking machine tool market sales totaled $29.9 billion, up 7.5% from the previous year.
Mao Youfeng, executive vice president of China Machine Tool & Tool Industry Association, believes that machine tools are one of the core industries of the equipment manufacturing industry and play an important leveraging role in the allocation of global manufacturing resources.In 2017, China's machine tool sales showed a significant recovery growth, indicating that driven by structural upgrading, China's machine tool industry is entering a new development cycle of moderate growth, creating new opportunities for domestic and foreign machine tool manufacturers to development opportunities.
According to the China Machine Tool Industry Association, in 2017, China realized $3.29 billion in metalworking machine tool exports and $8.74 billion in imports, up 11.4% and 16.3%, respectively; the trade deficit reached $5.45 billion, up a whopping 33.5% year-on-year. This indicates that China's related manufacturing industry is experiencing strong growth in demand for foreign advanced machine tools as the pace of structural upgrading accelerates.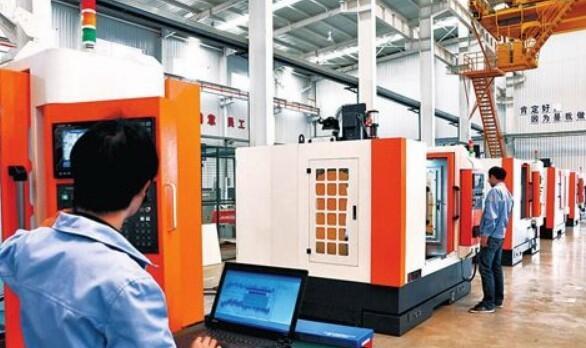 In the field of tools and gauges, in 2017, China's market sales totaled $4.82 billion, up 20.2% from the previous year. From the import and export situation, China's tool and gauge exports of US$2.79 billion and imports of US$1.81 billion, up 8.1% and 21.5% respectively, up 8.9 and 22.1 percentage points respectively from 2016, with more obvious characteristics of recovery growth, especially the most prominent significant growth in imports of medium and high-end gauges and tools.
Wang Liming, secretary-general of China Machine Tool Industry Association, believes that with the new round of industrial revolution led by information interconnection worldwide, the manufacturing industry is experiencing the evolution from automation and digital manufacturing to collaborative and intelligent manufacturing, and the global machine tool industry is facing profound changes in all aspects. Today, the machine tool industry is focusing on digitalization, automation, IOT and interconnection, information big data and other key directions to carry out research to promote and achieve smart manufacturing.
This year, from April 9 to 13, China Machine Tool Industry Association will host the 10th China CNC Machine Tool Exhibition in Shanghai. The exhibition covers a total exhibition area of 120,000 square meters, and so far, more than 1,200 machine tool industry manufacturers from 23 countries and regions have registered to participate in the exhibition, including more than 500 overseas exhibitors, the exhibition area accounted for 40% of the total area, an increase of nearly 5 percentage points over the previous session, indicating that the attention and participation of overseas enterprises in the Chinese market has been further enhanced.