Wu Heavy Manufacturing is the cornerstone of China's heavy machine tool industry that stands
---
Recently, the left shield tunnel of Chengdu Metro Line 18 from South Railway Station to Shuxiu Road wind shaft was successfully completed. The tunnel was excavated and opened with the participation of the "Tianfu No. 1" shield machine, a tunnel boring machine that uses the shield method to maximize mechanization and reduce environmental impact, from China National Weapons Industry Group Wuhan Heavy Machine Tool Group Co.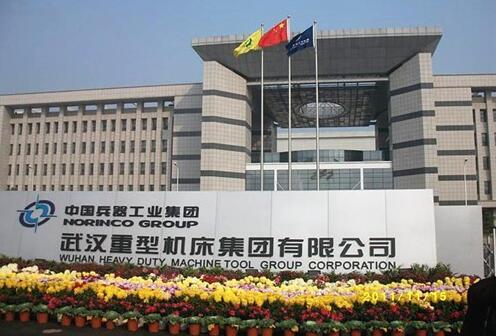 Chengdu Rail Transit Line 18 is 66.16km long and is an express line serving the area between downtown Chengdu and Chengdu Tianfu Airport, while the subway tunnel running through this time is 1482m long. Due to the long distance and complex geological conditions, the tunnel development was difficult. But "Tianfu No.1" overcame the difficulties one by one and successfully penetrated the tunnel with an average speed of 6.2m/day after 238 days of intense construction.
The smooth, safe and high-quality opening of the shield tunnel promotes the construction of Chengdu Metro Airport Line to a new stage, and also demonstrates WCC's excellent technical strength and profound construction experience in shield tunnel construction. Up to now, the four large-diameter earth pressure balance shield machines of Wuhan Heavy Machinery are running well, laying a solid foundation for users to seize the construction period node.
Wuhan Heavy Machine Tool Group Co., Ltd, subordinate to China Arms Industry Corporation, referred to as Wuhan Heavy, is the largest and most complete large-scale backbone enterprise producing heavy and super heavy machine tools in China, its predecessor is the former Wuhan Heavy Machine Tool Factory, one of the 156 construction projects in China's "First Five-Year Plan" period. The former Wuhan Heavy Duty Machine Tool Plant, one of the 156 construction projects during the First Five-Year Plan period, was once the "eighteen".
Today's Wuhan heavy innovation, strengthen independent research and development, focus on scientific and technological innovation, in taking up the important task of promoting the national brand is still steady forward, in the commitment to revitalize the domestic heavy machine tool industry still do not forget the comprehensive development, and constantly strengthen the basic common technology and key technology research, accelerate the construction of national engineering research center, improve the technical level and reliability of heavy machine tool products, hope to use independent intellectual property rights of domestic high-grade CNC heavy-duty machine tools with independent intellectual property rights in China, to create a world-renowned heavy-duty machine tool enterprises with international competitiveness.
At present, Wu Zhong's product series are the most complete among domestic heavy machine tool enterprises, serving many industries such as energy, transportation, metallurgy, machinery, railroad, aviation, aerospace and military industry. CNC heavy vertical lathe, recumbent lathe, boring machine, floor milling and boring machine, gantry boring and milling machine, gear hobbing machine and all kinds of special machine equipment go hand in hand, and the high-quality products have won big orders for Wuchong time and again.
In June 2017, Wuchong Group officially signed a procurement contract with Zhejiang Dacheng Group for 7 shield machines, with the contract for a total amount of RMB 310 million. On November 28 of the same year, Wuchong Group and China Aerospace Science and Technology Capital Aerospace Machinery Company successfully signed an order for large-class launch vehicle storage box bottom stir friction welding system with a contract amount of 110 million yuan.
And not only is the product complete, all the heavy machine tool products of Wuchong have achieved numerical control. According to statistics, the numerical control rate, the average level of the machine tool industry industry is still less than 60%, while Wuchong has reached an amazing 95%.
On September 26, 2017, the Ministry of Industry and Information Technology organized a group of experts to accept the CKX53280 super heavy-duty CNC single-column mobile vertical milling lathe, which is a national major science and technology special project led by Wuchong Group. This super heavy-duty milling lathe is of extraordinary significance, which breaks the monopoly and technology blockade of developed countries, solves the problem of breaking through 10 million kilowatts of power generation capacity in the field of nuclear power and hydropower in China, and makes a significant contribution to the development of strategic equipment in key areas in China.